Experienced Management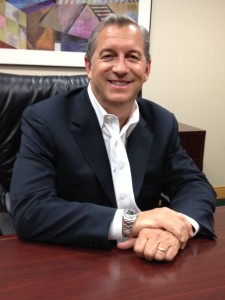 Scott A. Sweeney, CCIM, CPM®, Chief Executive Officer, is an accomplished real estate executive with more than 30 years of experience in United States commercial real estate management and investment.  For over 25 years, Mr. Sweeney has focused exclusively on advising non-U.S. clients on their United States real estate activities.
During his career, Mr. Sweeney has successfully supervised asset management activities for more than 13 million square feet of commercial real estate located in major markets throughout the United States valued in excess of $2 billion.  In addition, he has directed property acquisitions, dispositions, financings and lease transactions totaling more than $3 billion on behalf of non-U.S. ultra high net-worth investors, family offices, private banks and institutions.
Mr. Sweeney is a graduate of the University of San Diego with a Bachelor of Business Administration degree.  He is a licensed Real Estate Broker and has been awarded the Certified Commercial Investment Member ("CCIM") designation from the CCIM Institute and the Certified Property Manager ("CPM") designation from the Institute of Real Estate Management.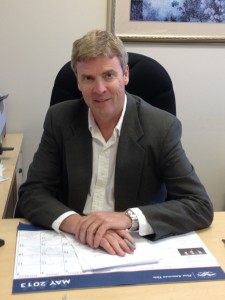 Dan R. Stockalper, Managing Director, has responsibility for Middle East marketing and client relationships. Mr. Stockalper spent 14 years with Credit Suisse (1986 to 2000) based in Switzerland and the Middle East focusing on private clients in the Gulf.
In 2000, Mr. Stockalper became the Head of Private Banking for Ahli United Bank in Kuwait and was responsible for assembling the private banking team.  He was a Founding Board Member of Capital Management House, a Shari'a compliant investment bank located in Bahrain. On behalf of Falcon Real Estate, he was a long-time advisor to private clients in the Middle East seeking to invest in U.S. commercial real estate.
Since 2003, Mr. Stockalper has also been President of Securinvest Consultants, Inc. providing investment consultant services across all major asset classes to high net-worth individuals, family offices and institutions in the Gulf.  He is a graduate of National University earning a Bachelor of Business Administration degree with an emphasis in finance and banking, Magna Cum Laude.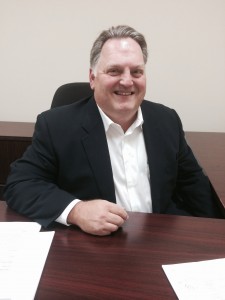 Timothy P. Puhek, Senior Vice President – Director of Asset Management, is a seasoned professional with over 19 years of commercial real estate experience. Mr. Puhek is responsible for the oversight of all asset management and related tenant leasing functions within the portfolio.  In addition, he is actively involved in property acquisitions, dispositions and financings.
Most recently, Mr. Puhek was Vice President of Asset Management (2013 to 2014) with Sovereign Capital Management Group where he had direct responsibility for more than 2.6 million square feet of Class A office properties located in the central and western regions of the United States.  Prior to this, Mr. Puhek spent more than twelve years (2ooo to 2013) with Falcon Real Estate as Vice President – Senior Asset Manager overseeing 2.1 million square feet of commercial properties located throughout the United States. Mr. Puhek started his real estate career in Seattle, Washington as a Property Manager (1994 to 2000) with Morris Piha Real Estate Services.
Mr. Puhek is a graduate of the University of Washington and holds a Bachelor of Society and Justice degree.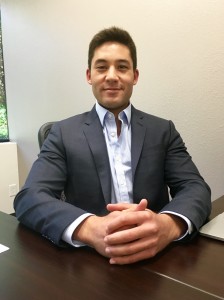 Sean Palmer, Vice President, is responsible for the day-to-day asset management duties for a portfolio of properties.  Additionally, he is involved in all phases of acquisitions including property sourcing, financial analysis, underwriting and due diligence oversight.
Prior to joining Property Income Advisors, Inc., Mr. Palmer was an Asset Manager for Sunroad Enterprises where he helped to develop the company's multi-family investment platform and performed asset management and acquisition duties.  Prior to this, he was a Senior Analyst with Hines Advisors LP, where he was part of a team that acquired and managed more than $900 million of European commercial real estate.
A graduate from the University of Colorado at Boulder, Mr. Palmer earned a Bachelor of Science degree in Business Administration with an emphasis in Finance.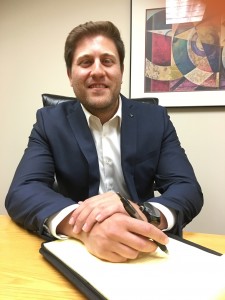 Sary Hijazi, Senior Accountant, is responsible for all day-to-day accounting duties for the company and for the portfolio of managed commercial properties. He is also involved with client reporting and special projects.
Previously, he was a Staff Accountant at a privately owned medical supply company.  And prior to this he was associated with Bank Audi in Beirut, Lebanon.
Mr. Hijazi is a graduate of  The American University of  Beirut where he obtained a Bachelor of Business Administration degree.  In addition, he has earned a Masters of  Business Administration degree with an emphasis in Management Accounting from National University.
Mr. Hijazi is a licensed Notary Public and a candidate for the Certified Public Accountant designation.  He is fluent in both English and Arabic.