The 701 Office Building
Chicago, Illinois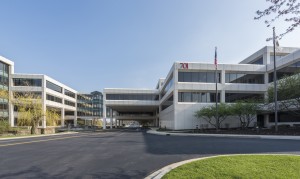 On behalf of a Gulf-based private client, the 701 Office Building was purchased at a price of $23.4 million by Property Income Advisors, Inc. during October 2017.  The four-story, 174,098 square foot multi-tenant office building, located in Lombard (Chicago), Illinois, was acquired through a joint-venture with an experienced local operator.  The property will provide stable, above-average current income and the potential for a strong capital gain.
At closing, the property was 97% leased to nine tenants, with the four largest tenants occupying a combined total of 88.5% of the net rentable area with a weighted average remaining lease term of 7.8 years.  Three of these tenants have investment grade ratings.  A pro-active, strategic leasing program during the estimated 7-year holding period will significantly increase the existing below market rents and provide the opportunity for a strong capital gain.
Constructed in 1980 as a single-tenant corporate headquarters office facility, the property underwent a major renovation in 2001 that converted the structure from a single-tenant property to a multi-tenant office building.  The property features a multitude of on-site amenities including fitness center, a deli, a 170-person auditorium and two structured parking decks with enclosed walkways.
Responsibilities:  Acquisition, Joint Venture Negotiation and Asset Management