Vista Del Valle Student Housing
Bellingham, Washington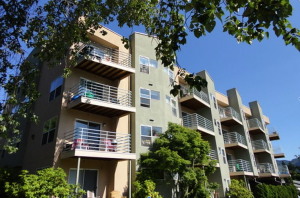 During October 2016,  Property Income Advisors, Inc. acquired the Vista Del Valle student housing property located adjacent to Western Washington University in Bellingham, Washington, which is about 90 miles north of Seattle. Purchased on behalf of a Gulf-based private client, the property was acquired at a price of $3.875 million through a joint venture with an experienced local operator. This property is in additon to the existing 311 bed student housing portfolio that Property Income Advisors, Inc. had previously acquired next to the University.  A value-add strategy will be undertaken that will provide strong current income and the potential for a significant capital gain.
Constructed in 1993, the Vista Del Valle property contains 61 student beds within 18 housing units.  The property is extremely well-located adjacent to the main entrance to the University.  This investment will take advantage of a market displaying very strong fundamentals with a student housing vacancy rate of only 1.0% and with no developable land close to the campus.  In addition, the Bellingham sub-market lacks institutional, professional property management, which will allow for rent increases and other operational upside with the local operator taking over the day-to-day management of the property.
Responsibilities:   Acquisition, Joint Venture Negotiation and Asset Management