Acosta Regional Headquarters
Charlotte, North Carolina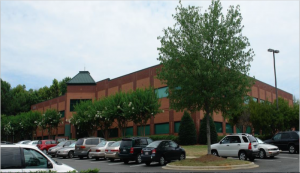 Property Income Advisors, Inc. purchased the Acosta Regional Headquarters property, located in Charlotte, North Carolina, on behalf of a Gulf-based private client during June 2015.  Acquired via a sale-leaseback for $9.31 million, Acosta entered into a new long-term absolute net lease as part of the transaction.  The attractive two-story, 48,000 square foot office property was constructed in 1996.  Acosta provides sales and marketing services to consumer packaged goods companies and retailers.  Owned by the Carlyle Group, Acosta employs more than 37,000 workers and achieved revenues of US$1.85 billion during 2014.
The new 12-year lease, which has 3% annual rent increases, will provide the investor with a predictable and growing income return.  In addition, the absolute net nature of the lease requires the tenant to pay for all operating and capital repair/replacement costs associated with the property.  The Charlotte metro area was targeted for investment due to the region's strong, long-term economic growth prospects and because it is an attractive destination for the millennial generation and offers an appealing cost of doing business.
Responsiblities:  Acquisition, Lease Negotiation and Asset Management