Dun & Bradstreet Operations Center
Center Valley, Pennsylvania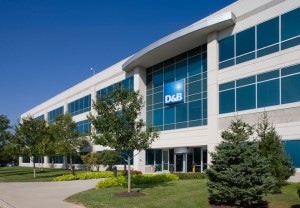 On behalf of a Shari'a compliant Gulf-based institutional client, the Dun & Bradstreet Operations Center property was acquired by Property Income Advisors, Inc. during June 2016.  Purchased at a price of $44.94 million, the property is leased on a long-term basis to the Dun & Bradstreet Corporation, a leading global information services company with an S&P investment grade rating.
The attractive three-story, 178,330 square foot class A office property was constructed in 2006 and is well located in Center Valley, Pennsylvania, which is about 50 miles north of Philadelphia.  The new 11-year lease, which provides for annual rental increases, will provide the investor with a very predictable and growing income return.   In addition, the lease acts as a hedge against inflation since the tenant is responsible for all operating costs associated with the property.  A new five-year, fixed rate mortgage with interest-only payments was obtained and further enhances the income return to the investor.
 Responsibilities:  Acquisition, Financing and Asset Management