Affinion Group Call Center
Columbus, Ohio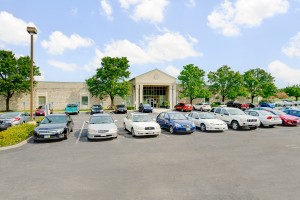 The Affinion Group Call Center office property was acquired by Property Income Advisors, Inc. during July 2017 on behalf of a Gulf-based private client.  Located in Columbus, Ohio, the 60,000 square foot office property was purchased at a price of $6.65 million.
Constructed in 1992, the property is very well-located in the Westerville neighborhood and a part of the 1.5 million square foot Brooksedge Corporate Center.  A strong competitive advantage of the property is its' extremely high parking ratio of 11.5 stalls per 1,000 square feet, one of the highest parking densities found in the Columbus metropolitan area.  The tenant, Affinion Group, is a global company specializing in cutomer engagement and loyalty programs with 3,000 workers worldwide and annual revenues of almost $1.2 billion.
Purchased at a capitalization rate of about 10%, this investment will provide above average income through the lease expiration of March 2022.  At that time, there is a very high likelihood of a successful lease renewal with Affinion.  If the lease is not renewed, the property will be in strong demand due to its' strategic location, especially to call center operators and other users requiring high density parking.
Responsibilities: Acquisition, Financing and Asset Management